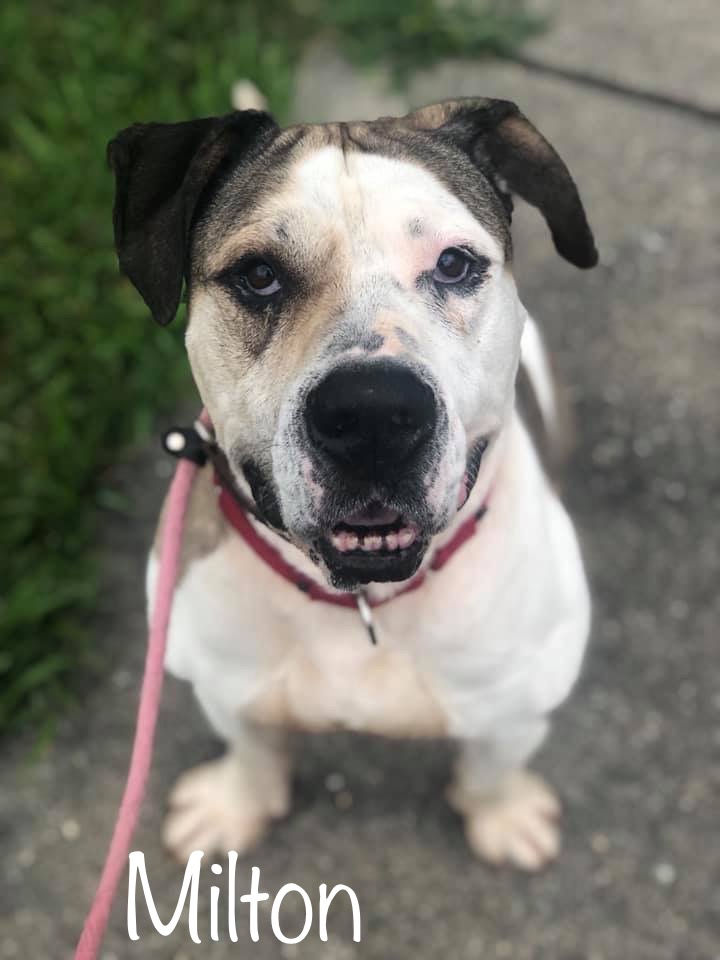 Milton was brought in as a stray and appeared to have been outside for quite a while. When he came in, he was full of ticks but, after our staff cleaned him up and after a vet visit, Milton is now doing great with us. Milton needs some leash walking skills but, is quite a sweetie. He knows some basic commands. Milton wants to live out his days as an only pet. Due to his strength, a home with teenagers fifteen and up would be the best fit.

Hennessy is a 7-year-old female Rottweiler. She is super sweet with humans. Hennessey is easy to walk on a leash and knows many of her commands. She was on hold for a while because she has a large bump that the staff was scared was serious. The vet gave her a clean bill of health. It's only a calcification. She promises she is an amazing girl who will be a great addition to your family. She would need to be the only pet. Hennessey is currently in foster care and is not at the shelter.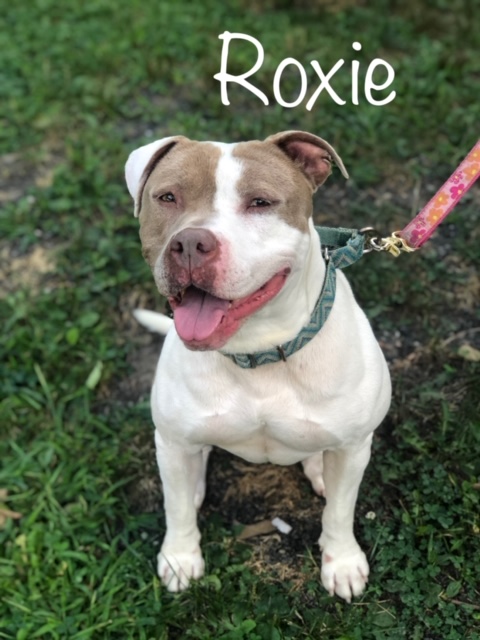 Roxie is a 4-year-old snow white and tan bully mix who came to the shelter in April 2017 as a surrender after her family moved and could not take her with them. She lived with four children of all ages in her previous home but because she has been at the shelter for so long, we would recommend children over 12 now. She is a bit fearful of strangers and quick movements towards her. She is a calm and polite dog who likes to walk and sniff the grass with her favorite volunteers. She would do great in a calm home where she could relax and decompress but also still get outside to explore and play with her favorite toys. Roxie has lived with other animals in the past but a meet and greet would be necessary.

Sterling is a 4-year-old stunningly handsome bully breed mix who came to the shelter as a stray from Pearl River. He has been at the shelter for almost 18 months. He needs a place to run and play. He loves water and is the first one to dive into our doggie pools during the summer. He would need a disciplined owner with teens and older who will correct any negative behavior and redirect him if he starts to get overexcited with his leash or toys. Sterling should be the only pet.

Sparky is a 3 year-old male brindle bully terrier mix who came to the shelter as a stray as a one year old pup. He was adopted pretty quickly but due to an eviction his owner had to sadly bring him back. Sparky should be the only pet in the home and he starts off shy and a bit timid so that's why we feel he would do best with older kids who can give him the time he needs to open up. He loves to run and catch tennis balls and roll in the grass. He would make a great adventure partner for young person or couple. For more info on Sparky Milton, Roxie, Sterling or Hennessey please email Doug@hitor.org.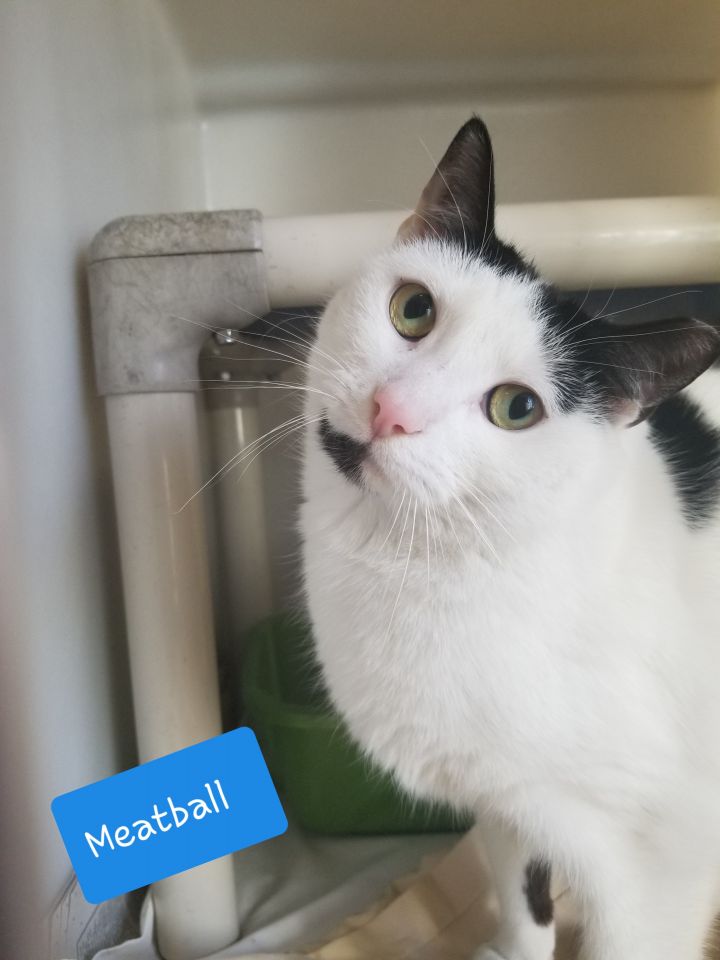 Who doesn't love a good Meatball? He is 2 years old kitty cat and so cute! He is good with other cats and has really started to come out of his shell. Meatball is ready for a home of his own! He would need some time and understanding but will be so greatful to be in a home. Email Amber@hitor.org.