Why Radio?
Adults 18+ spend an average of 3.5 hours per day listening to radio.
Adults earning over $60k watch 26% less TV than the average viewer.
Newspaper circulation reaches only 50% of local households and few people actually make it through the entire paper.
Cable TV reaches only 66% of households and is watched mostly at home.
RADIO REACHES EVERYBODY – at home, in the car and at work.
Why WRCR Radio?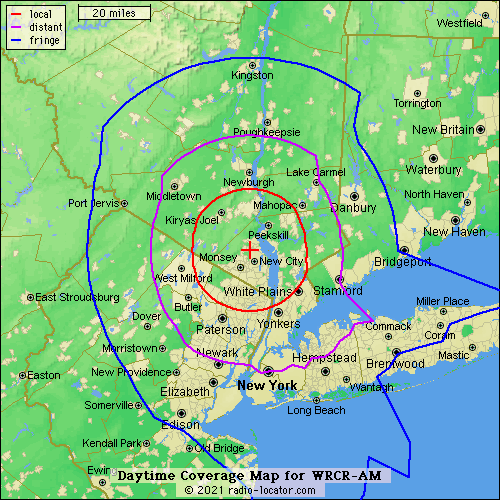 Broadcasting at 10,000 watts, WRCR AM 1700 is Rockland County's only community-minded broadcast radio station.
We are #1 rated radio station in Rockland, among demos 45+ (Arbitron Fall 2010/2011 survey)
Awards: Our awards for excellence in broadcasting include those from US Congress, NY State Broadcasters' Association, Rockland County Legislature, Town of Ramapo…
Interactive live programming: listeners talk directly to their local, state and federal elected officials
Local Content: Listeners can hear local news, talk, local weather and local traffic, school closings, etc. – none covered on big city stations
Advertisers: Grow your business with us, talk directly to affluent, mature audience, with high discretionary spending
Arbitron Ratings: Every quarter hour in the AM Drive 2,500 adults 35+ and 2,400 adults 45+, among others, listen to your message!
High Return on Investment: Top-rated station for a fraction of the cost of advertising on NY City stations: https://www.wrcr.com/standard-advertising-rates/
Ready to buy? – Contact Sales@wrcr.com or call 845-429-4695
Click here to see our standard advertising rates.
Click here if you'd like to contact one of our sales representatives about advertising or promotion opportunities.