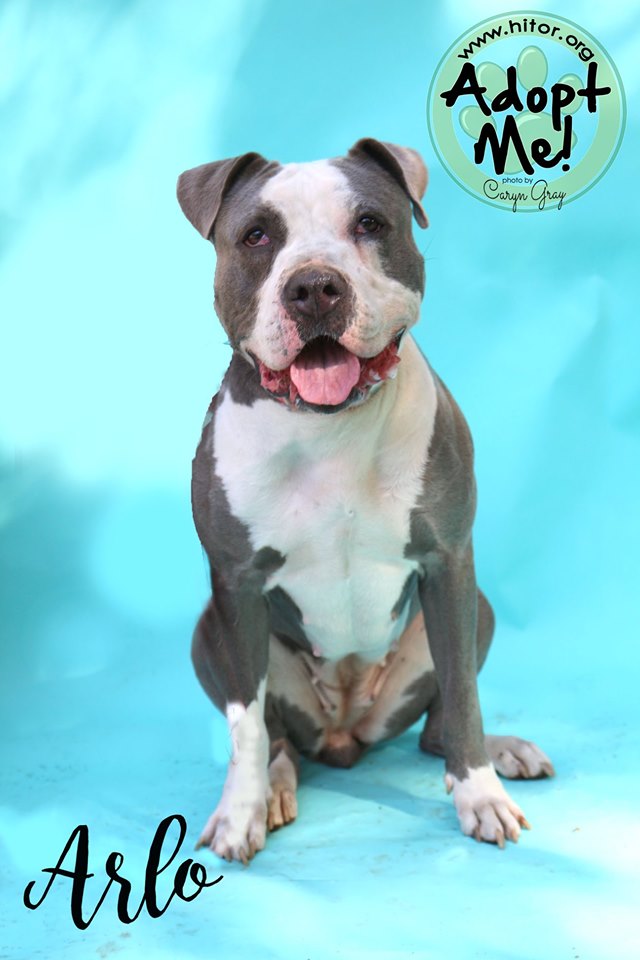 The face that melts your heart is Arlo. She is 2 to 3 years-old and her eyes will melt your soul while her flopping jowls will make you laugh. Arlo is a bit shy at first but warms up quickly to her human friends. She enjoys the companionship of other dogs with a proper meet and greet. She would do best in a home with teens and adults.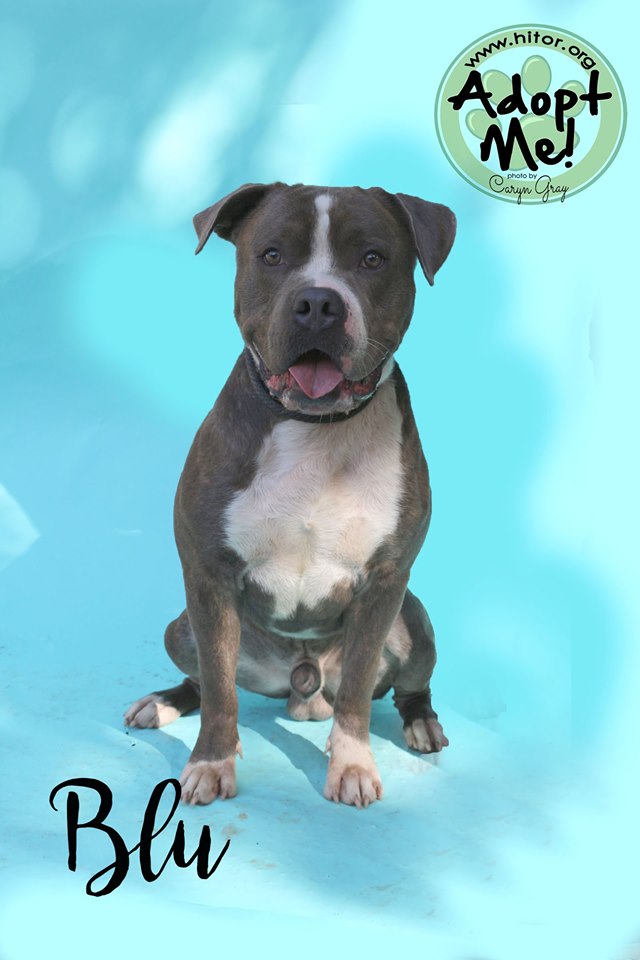 This handsome guy is Blu. Blu is approximately two to three-years old. Blu is a strong handsome guy who is looking for an experienced owner. His favorite game to play is fetch and he knows his basic commands. Once Blu finds his people his heart is devoted wholly to you. Blu would thrive in a home with adults and no cats. 
Handsome Cody is one to two years old. He came in very afraid, but, is adjusting nicely. He is a bit fearful at first but he has a gentle way of warming up to everyone. Cody is house-trained. He is going to be one happy dog when he goes home, and we believe some of that fear will subside. The shelter can be a scary place for some pups. And from what we can see, this guy is going to be a great part of a family when his family comes and finds him.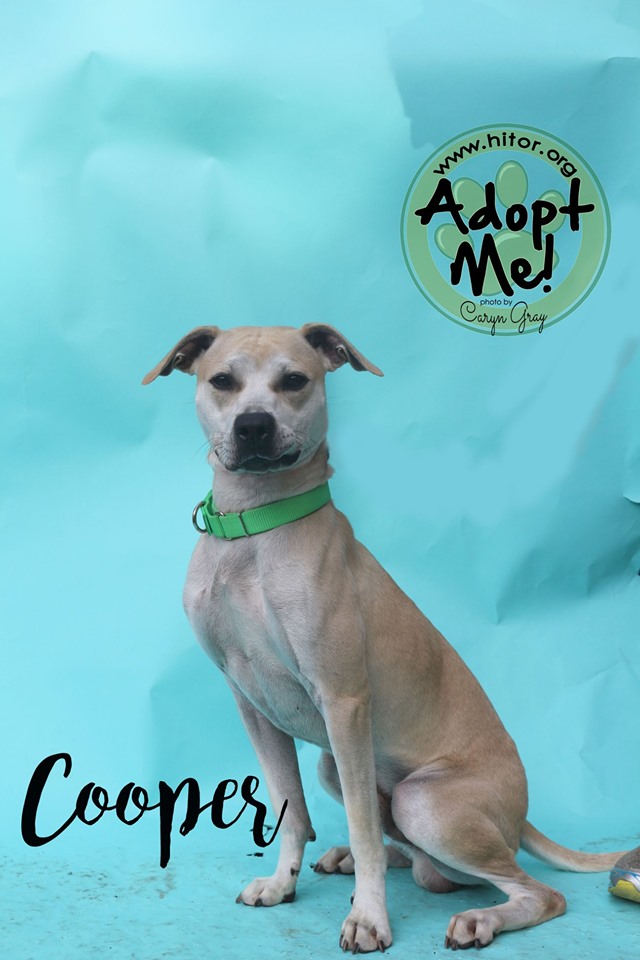 Cooper has the cutest expression. That look in the photo is the one he's always giving, like "hoomans, really?" One to two-years-old, Cooper is afraid at the shelter but is slowly adjusting. He is extra-sensitive to noise and prefers a slow approach. With that kind of way about you, he will certainly love you. He likes everyone who gives him the time to come to them on his own terms.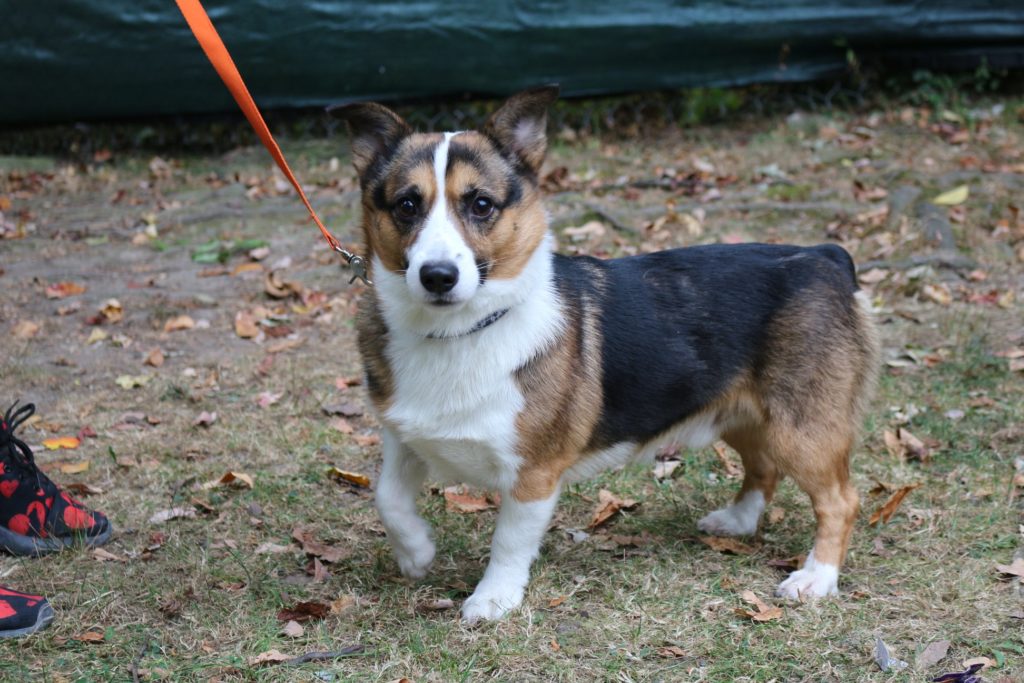 Corgi alert!!! Rambo is our newest pup. He loves everyone. His favorite thing to do is play ball, he will fetch and bring it back to you. He gets excited for his walks and has loved everyone he meets. We believe Rambo will be a great part of any kind of family, kids or teens.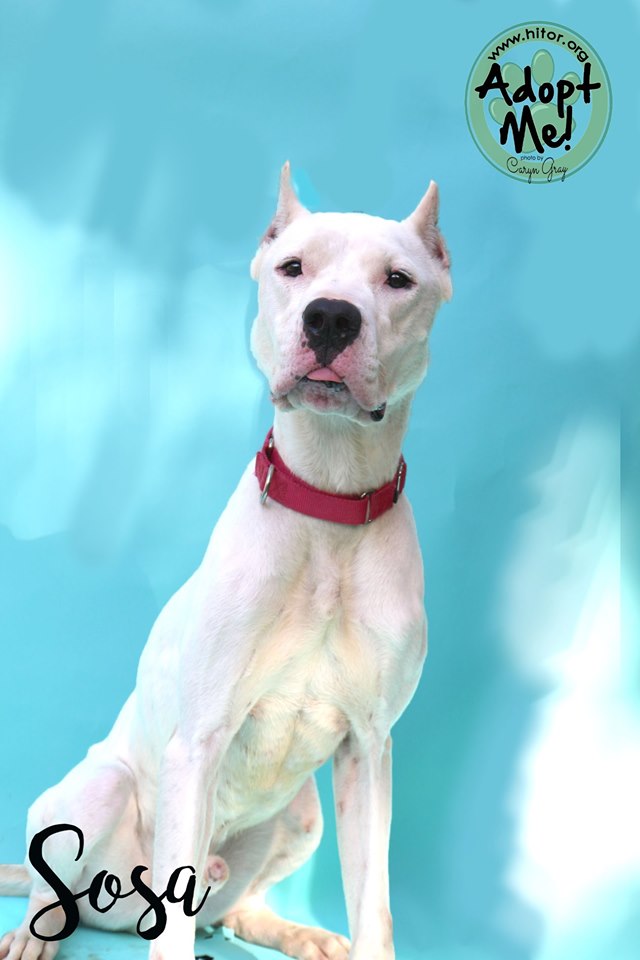 Sosa is a lovable Great Dane-Dogo mix. Sosa thinks he's a 15-pound lap dog that just so happens to easily reach your face for kisses. Sosa is a 7-year-old Great Dane mix who was found by the police as a stray. He was brought to a local vet and checked out because he was malnourished and very skinny. His chip was registered to a person in Pennsylvania who sold him on Craigslist, so we have no idea how he ended up in Rockland! Sosa is great with people and kids. He is extra-large but very gentle. He would need a meet and greet with any other dogs but could not live with cats. For more information on Sosa, Arlo, Blu, Cody, Cooper or Rambo please email Doug@hitor.org.