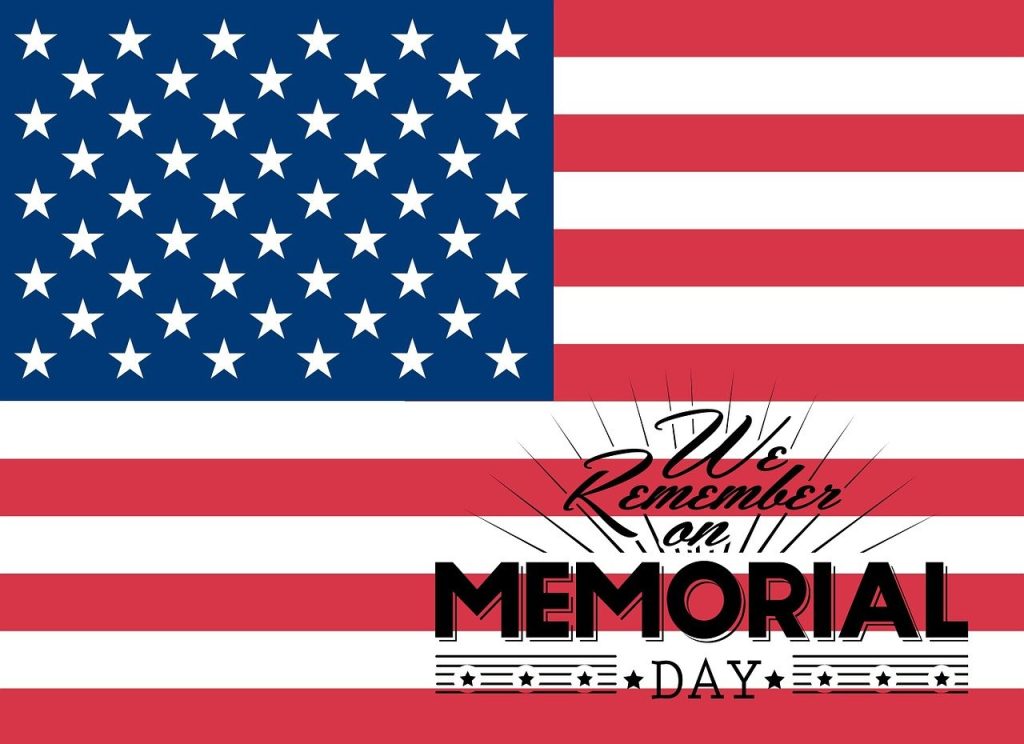 Friday, May 26, 2023
Rockland County is hosting a remembrance ceremony at 9:30 this morning at the Gulf War Memorial at Haverstraw Bay Park.
In Tappan at 10am, the Raymond W. DeMeola VFW Memorial Post 1615 is hosting a ceremony at the Veterans Walkway of Heroes at Independence Avenue and Lester Drive.
And in Clarkstown at 11am, there's a ceremony at the Street Community Center on Zukor Road in New City. Refreshments will be served from noon to 1pm.
Sunday, May 28, 2023
The Rockland County Veterans' Coordinating Council is hosting a ceremony at the Frederick Loescher Veterans Cemetery on Brick Church Road in New Hempstead at noon. Then at 1pm there's a ceremony at the Gary Onderdonk Veterans Memorial Cemetery on the campus of RCC in Suffern, followed by a walk down a short path to honor Korean War Veterans.
Montebello's is at 9am at Village Hall.
Monday, May 29, 2023
Blauvelt: Blauvelt Lions Club – Ceremony at 12 noon in Lions Park.
Congers: Parade starts at the Congers/Valley Cottage Volunteer Ambulance Corps building. A memorial will follow at the VMA building on Lake Road.
Hillburn: annual parade and service starts at 9 a.m.
Nyack: the annual parade hosted by the Charles and Raymond O. Blauvelt / Nyack Post 310 American Legion starts at 11 a.m. on Artopee Way.
Orangeburg: The James H. Anderson American Legion Post 1199 Gun Salute is at noon at 61 Hunt Road.
Pearl River: the Pearl River American Legion John H. Secor Post 329 is hosting the annual Memorial Day Parade. Contingents line up at 9:45 a.m., parade starts at 10:15 a.m. from KeyBank, heading south to Braunsdorf Park by the police booth for the Memorial Day Service at 11 a.m.
Piermont: Piermont Engine Hose Co #1 hosts. Parade starts at 10 a.m. in front of VFW Post 7452 of Piermont to Kennedy Park for a Memorial Day Ceremony.
Sloatsburg: parade and ceremony 10AM
Sparkill: John M. Perry Post 1044 American Legion of Palisades/Sparkill Ceremony is at 9 a.m. at the War Monument in Triangle Square at the intersection of Closter Road and Rt. 9W. Then at 11:30 am, the parade and ceremony in Sparkill start at the Sparkill Firehouse and finish at Depot Square Town Park for the Memorial Day Ceremony, approximately 11:50 a.m.
Stony Point: parade kicks off at 9:30a a.m. on TenEyck Street. The parade proceeds to 9W then to Smith Street, Hudson Avenue., East Main and concludes at Town Hall.
Suffern: Parade, Ceremony and Community BBQ. Parade begins at 11am, and march down Lafayette Avenue to the Soldiers Monument on Washington Avenue.
Tappan: Carl A. Schelin Post 1271 American Legion, Tappan and the Volunteer Fire Association – 9:30 a.m. ceremony at the Fireman's Memorial at the Tappan Firehouse; the parade starts at 11 a.m. at the German Masonic Park with a wreath laying ceremony at the Tappan Triangle.
The Rockland tradition is the lighting of four watchfires by the Vietnam Veterans of America, honoring those soldiers serving abroad and the troops who didn't return home. The watchfire ceremonies start Monday night at 11pm, with the lightings taking place at midnight. They'll burn for 24 hours. Three fires will be held at Eugene Levy Memorial Park on Route 45 in Pomona, the top of Clausland Mountain in Orangeburg, on the east end of the Piermont Pier in Piermont, and in Haverstraw at Bowline Point Park.