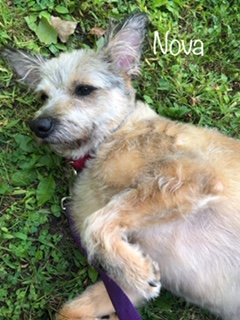 Nova has been at the shelter for a long time. She is one of our special dogs who has been listed as a "Rescue Only" because she has been returned for guarding her favorite human. Nova is a gorgeous terrier mix who would make a single person with a quiet home a great companion. She likes other dogs and gets along with cats. Her only issue is her overwhelming attachment to just one person in the family. If you think you could make Nova your furry partner in life, we would love to see her get her second chance.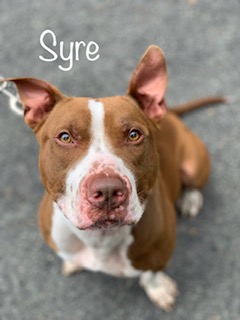 Syre is a 4 year-old goofy meatball who just needs to find the right fit for him. He is gentle, happy and has an equally-balanced personality between playful and calm. He doesn't mind other friendly dogs but does get nervous around some men. Once there is a proper introduction, he becomes a lovable squishy face. He would do best in a home with older teens or adult couple.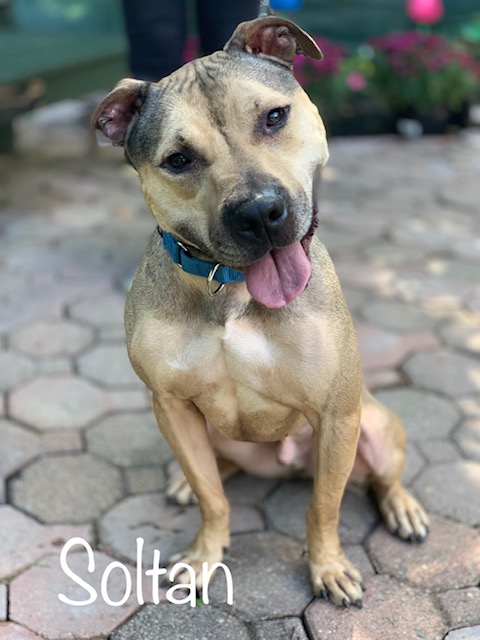 Soltan is new to the shelter. He is three years old and was surrendered about a week ago because his family moved. He is friendly and playful. He would love a family with no other pets but kids over 10 would be great! He still needs some leash training here but would be a great dog for the right family! Email Doug@hitor.org to meet Nova, Syre or Soltan.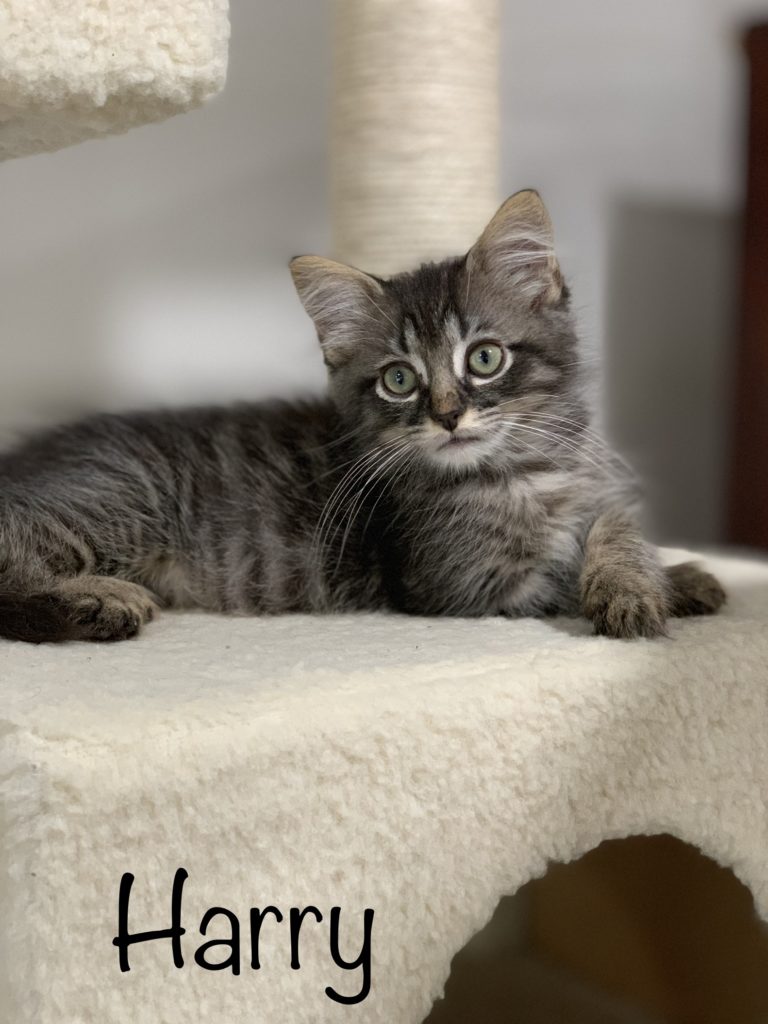 Harry is a long haired tabby who is about 9-10 weeks old. He was a little difficult when he came to stay with his foster mom. He spit and hissed for the first day. His foster had to syringe-feed him. He is the smallest of the bunch. He just learned to go up and down the stairs. He is now happy-go-lucky Harry. He also loves to love bite on your fingers. If you are interested in Harry email Kristine@hitor.org.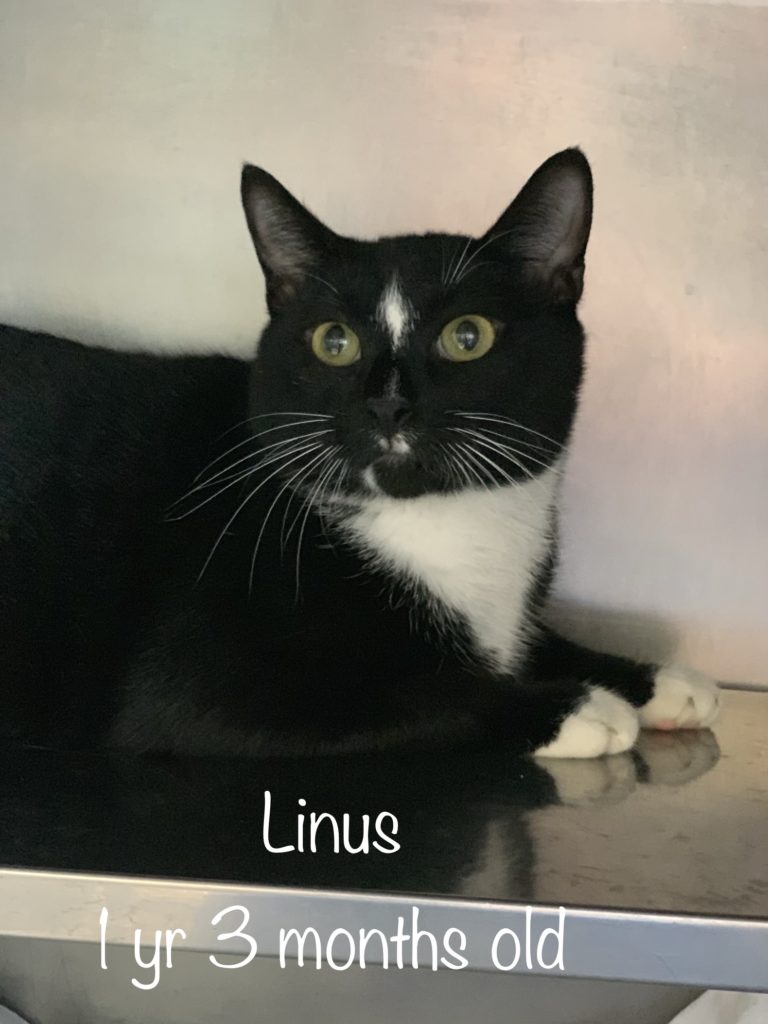 Linus is a 15 month old male cat. He is very sweet but can be a bit shy. He loves to play and has lived with other cats and a dog before!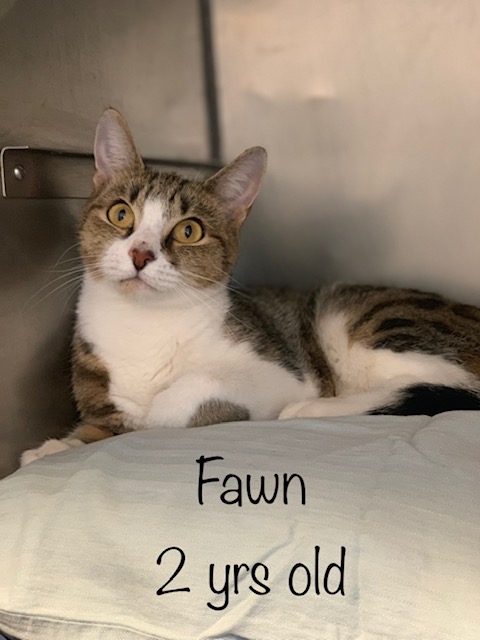 Get ready to fall in love with this face! Fawn is a female cat who is about 2 years old. She is very sweet playful and loving. She likes other cats but would need to be tested with dogs. If you are interested in Linus or Fawn please email Amber@hitor.org.